Window & Door Replacement Sterling Heights MI | Premium Windows & Window Installation
Slider Windows Sterling Heights MI
Our slider windows seamlessly merge form and function, showcasing a contemporary design that slides horizontally with ease. The craftsmanship by our team ensures each window provides a smooth glide, complemented by clear, high-quality glass that adds a touch of modernity to any space.
Opting for our slider windows brings multiple advantages to your abode. First, they offer unobstructed panoramic views, allowing more natural light to penetrate and brighten interiors. Second, their design facilitates better ventilation, ensuring fresh air circulation. Lastly, their ergonomic design means minimal effort is required to open or close, making them user-friendly for all age groups.
Regarding dimensions, our slider windows are tailored to blend with diverse architectural styles. While we offer a range of standard sizes, our team stands ready to advise on custom dimensions to suit specific needs, ensuring a seamless fit and elegant look.
Maintaining the pristine appearance of these windows is straightforward. Use a soft cloth dampened with a gentle cleaning solution to wipe away any smudges or dirt. For the tracks, occasional vacuuming will prevent dust build-up, ensuring the sliders operate smoothly for years.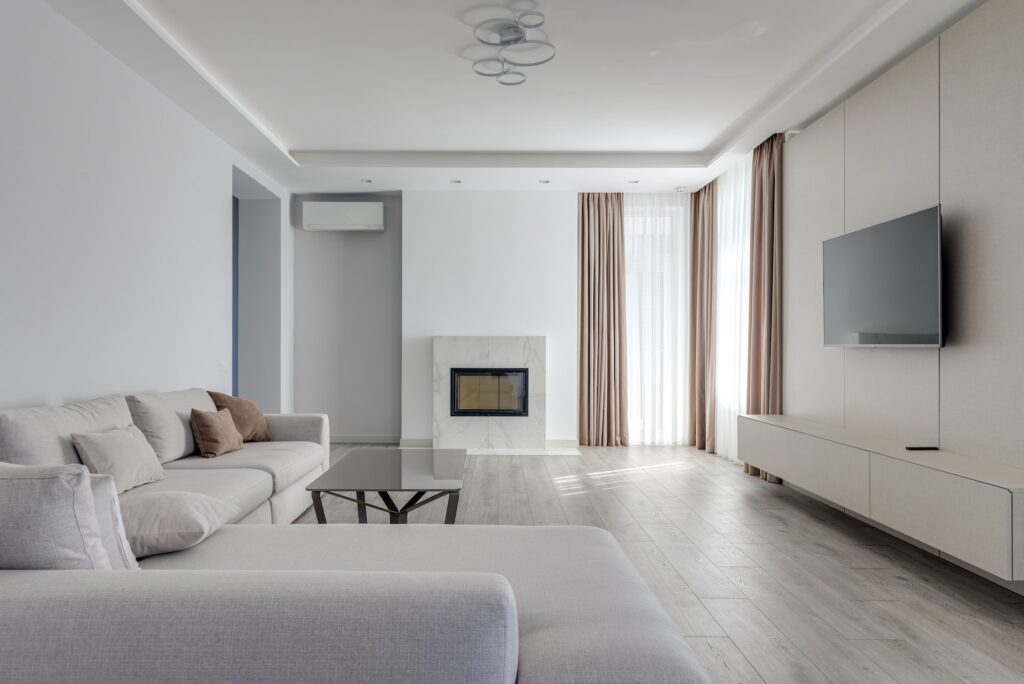 The Ultimate Guide to Glass Options for Slider Windows in Sterling Heights
At Replacement Windows Sterling Heights, we know how crucial it is to select the right glass options for your sliding windows. From the cozy homes in Sterling Heights, MI, to contemporary residential buildings, sliding windows have become a popular modern choice. As a leader in window replacement and home improvement in Sterling Heights, we have curated a guide to help you navigate the array of glass options available for slider windows.
The most common and straightforward option, clear glass, allows the maximum amount of light into your room, offering an unobstructed view of the outside. For those who appreciate the beauty of Sterling Heights and its vibrant neighborhoods, clear glass can be the perfect choice.
Offering a balance between light penetration and privacy, frosted glass is ideal for rooms where seclusion is a priority. This glass type ensures that while natural light can still fill your room, outsiders won't have a clear view inside, making it perfect for bathrooms or bedrooms.
If energy-efficient home improvement is a top priority, consider tinted glass for your slider windows. Not only does this option reduce harmful UV rays from entering your home, but it also helps maintain indoor temperature, proving both functional and stylish. In the sun-drenched streets of Sterling Heights, this option is a favorite for many homeowners.
For those who fancy a blend of privacy and artistic flair, obscure glass can be the perfect match. With various patterns and designs available, you can give your residential space a unique touch while ensuring outsiders can't get a clear view inside.
Choosing the Right Option for Your Home
When it comes to slider windows, especially in Sterling Heights, the material isn't the only thing to consider. With options ranging from vinyl to wood, one must also pay heed to the glass type chosen. Whether it's the contemporary double pane sliding windows or the classic patio slider windows, the right glass can make all the difference.
Here's why making an informed choice is essential:
In Sterling Heights, where modern meets traditional, and the residential landscape is ever-evolving, it's essential to stay informed about the available choices. At Replacement Windows Sterling Heights, we pride ourselves on offering comprehensive solutions tailored to your needs.
Remember, it's not just about choosing a window; it's about selecting a view. Let us help you make the right choice for your Sterling Heights home.