Window & Door Replacement Sterling Heights MI | Premium Windows & Window Installation
Casement Windows Sterling Heights MI
Casement windows, with their side-mounted hinges, offer an unobstructed view and a modern flair. Characterized by a single sash that swings outward, these windows are often operated using a crank, allowing precise control over the opening.
Opting for casement windows means you're in for a handful of perks. They deliver unparalleled ventilation; when fully opened, they act like a sail, catching and directing a refreshing breeze into your home. Security is another ace up their sleeve, as their design includes hook-shaped casement locks embedded within the frame. Plus, their tight seal contributes to energy efficiency, potentially curbing those heating or cooling bills.
For those curious about dimensions, casement windows vary, but typically they range from 2.5 to 6 feet in height and 1 to 3 feet in width. Rest assured, our team's expertise ensures a tailor-made approach, matching every individual space and preference.
Maintaining the sleek appearance of casement windows requires minimal effort. For the glass, a soft cloth paired with your choice of window cleaner does the trick. As for the frame, it appreciates an occasional wipe, using just a damp cloth to keep it fresh and vibrant.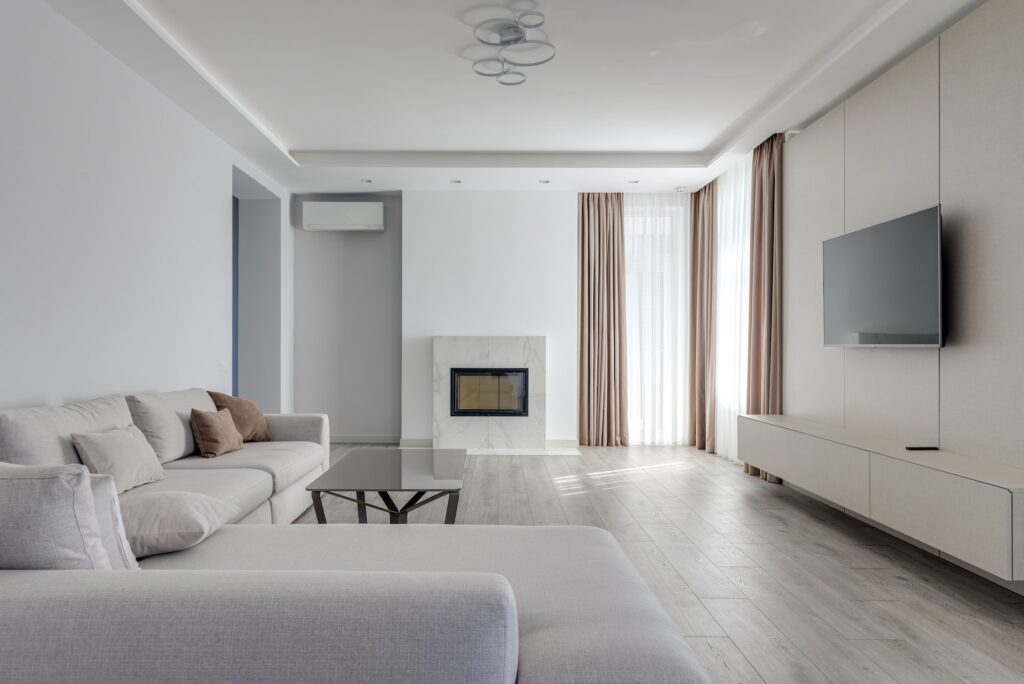 The Comprehensive Guide to Casement Window Materials in Sterling Heights
By Replacement Windows Sterling Heights
Casement windows are known for their charm and efficiency, but the magic truly lies in the materials used to craft them. As one of the leading casement window specialists in Sterling Heights, Replacement Windows Sterling Heights is proud to offer a diverse range of materials tailored to meet the varied needs of homeowners. Let's dive into the primary materials used for Sterling Heights casement windows, and find out which one suits your home best.
Vinyl, a popular material for Sterling Heights casement windows, is celebrated for its durability and affordability. These windows are also low maintenance, requiring no painting or staining. Replacement Windows Sterling Heights offers high-quality vinyl casement windows that are energy-efficient, with options like low-E glass and double glazing available.
Benefits:
Affordable and competitive pricing

Low maintenance and easy to clean

UV-resistant, ensuring longevity and consistent color
The traditional charm of wood casement windows remains unmatched. With brands like Andersen, Pella, and Marvin in our portfolio, Sterling Heights residents can expect a blend of aesthetics and functionality. Wood allows homeowners to customize their windows with finishes and stains, elevating the aesthetic appeal of their homes.
Benefits:
Sleek, modern appearance with traditional vibes

Customizable with different finishes and stains

Offers excellent noise reduction, thanks to its natural insulating properties
Aluminum is recognized for its strength and resistance against the Sterling Heights weather elements. With their weatherstripping and draft prevention features, these casement windows ensure a cozy interior irrespective of the outside conditions. Our professional installation ensures that you get a snug fit, and the reinforced frames add an extra layer of security with robust locking mechanisms.
Benefits:
Long-lasting and weather-resistant

Reinforced frames provide enhanced security

Soundproof and insulated for a serene indoor ambiance
Why Choose Replacement Windows Sterling Heights?
Replacement Windows Sterling Heights stands out as a trusted casement window company in Sterling Heights, ensuring that homeowners receive the best casement window services. Our team of casement window experts is backed by positive customer reviews, reflecting our commitment to quality and customer satisfaction.
Whether you're considering casement window replacement or a fresh installation, our casement window specialists in Sterling Heights are here to guide you through the process. We also offer other related services like casement window repair, ensuring that your windows stand the test of time.
With energy savings leading to reduced utility bills, and the added advantage of UV protection, our casement windows are a worthy investment. Not to mention, they enhance the resale value of your home, making them an economically wise choice.
 The material of your casement windows plays a pivotal role in determining their functionality, appearance, and longevity. Whether you're drawn to the modern allure of vinyl, the timeless beauty of wood, or the robust strength of aluminum, Replacement Windows Sterling Heights has got you covered. Experience the best of Sterling Heights casement windows with us and transform the look and feel of your home.